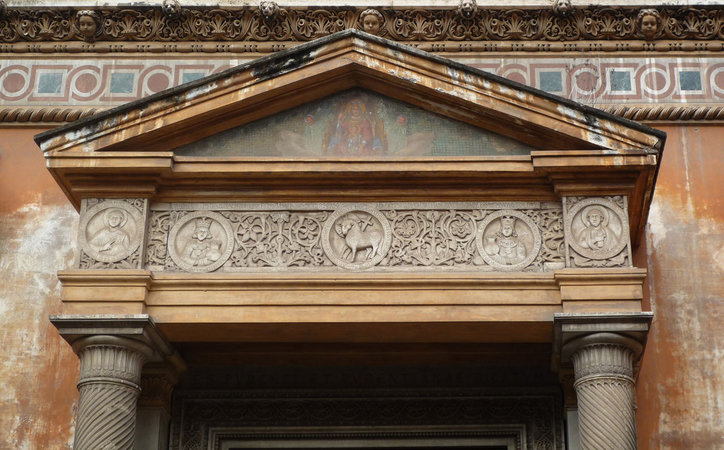 05 Jan

Santa Pudenziana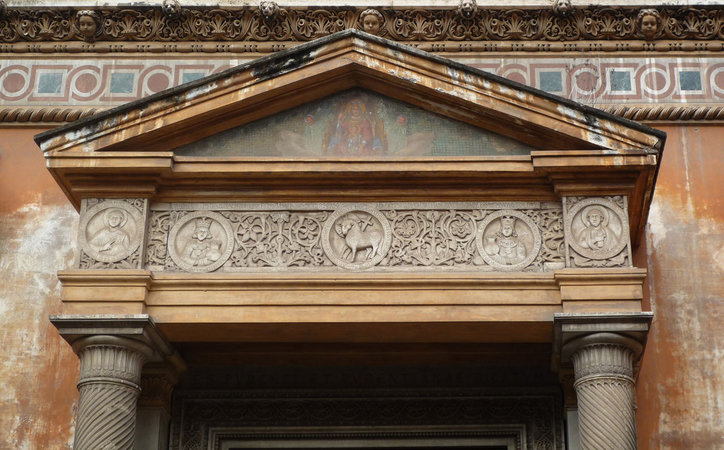 The opulent interior of the Constantinian basilicas would have created an effective space for increasingly elaborate rituals. Influenced by the splendor of the rituals associated with the emperor, the liturgy placed emphasis on the dramatic entrances and the stages of the rituals. For example, the introit or entrance of the priest into the church was influenced by the adventus or arrival of the emperor.
The culmination of the entrance as well as the focal point of the architecture was the apse. It was here that the sacraments would be performed, and it was here that the priest would proclaim the word. In Roman civic and imperial basilicas, the apse had been the seat of authority. In the civic basilicas this is where the magistrate would sit adjacent to an imperial image and dispense judgment. In the imperial basilicas, the emperor would be enthroned. These associations with authority made the apse a suitable stage for the Christian rituals. The priest would be like the magistrate proclaiming the word of a higher authority.
A late fourth century mosaic in the apse of the Roman church of Santa Pudenziana visualizes this. We see in this image a dramatic transformation in the conception of Christ from the pre-Constantinian period.